Controlling Clutter Study
This study's aim is to determine the relationships between neurocgnitve deficits, hoarding severity, and functional status. The study also seeks to determine the contribution of genetic architecture/ heritability and medical comorbidities in adults 18+ (especially 60+) with hoarding behaviors.    
Study design
The study will examine participants currently experiencing trouble with hoarding behaviors as well as control participant that are not experiencing trouble with clutter over the span of two visits. The visits include a psychiatric evaluation, cognitive assessments, a blood draw, and self-report forms.
All visits will be at the Parnassus campus. The initial visit will go over psychiatric symptoms, if eligible, participants are to complete cognitive testing with our research coordinator. The second visit is (scheduled only if eligible) for a fasted blood draw and to complete any remaining cognitive testing. Self-report forms can be completed from home in either paper format or through a secure online link.
Resources are available if participants are interested in seeking help with their clutter.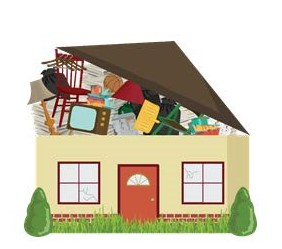 Participant requirements
18+ years old
Currently experiencing trouble with hoarding or cluttering behaviors   
Able to have their blood drawn
No current diagnosis of Alzheimer's or Dementia
No current substance abuse
Compensation
Volunteers can receive up to $150 for completing all sessions.
End date
Principal investigators
Contact information
You may contact the study coordinator by sending an email to [email protected] or by calling (415) 502-9696. You may also visit the study's webpage at latelifedepression.ucsf.edu for more information.